What is included in an all-access digital subscription?
All-access digital is available as a digital only subscription package and is included in all print subscriptions. Print subscribers simply need to activate their digital access.
Here is all that is included:
Unlimited 24/7 access to the breaking news, local, sports and entertainment stories you love from any device at www.post-gazette.com.

PGe is the exact digital replica of the daily print newspaper, includes the news you'd find in the daily printed edition.


PGe is also available as a tablet app in iTunes and Google Play app stores.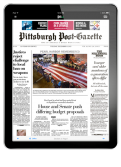 Do you prefer an app for your mobile or tablet device? Our PG Reader app features all the content you love in an app format. Available in the iTunes, Google Play and Amazon app stores.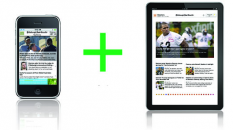 Did you find this article helpful?