How do I activate digital access?
Unlimited digital access to the PG's suite of digital products is already included in your print subscription. It includes unrestricted access to post-gazette.com, our PG Reader app, and PGe, the daily e-edition.
Step 1 of 4
Go to
my.post-gazette.com/activate
and select "ACTIVATE"
Step 2 of 4
Login or create an account
Do not be alarmed if you do not see this step. It simply means that you are already logged in. Just proceed to step 3 if this screen does not appear. If you did register, but are not logged in, follow the login steps below. If you have not registered, please follow the steps to create an account.
To log in:
If you have already registered on post-gazette.com, simply enter the email and password you used to register online and click "Login". Then proceed to step 3 of 4.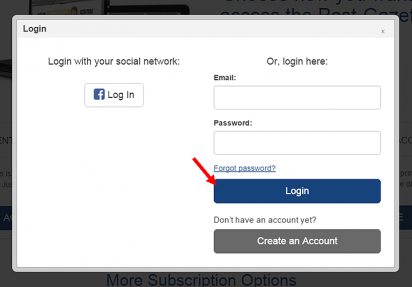 To create an account:
If you have NOT yet registered on post-gazette.com, select "Create An Account" to set up your registration.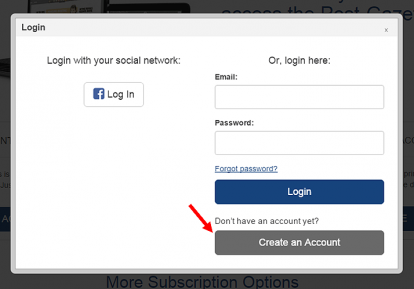 You'll be asked to enter your email twice and a password. Please remember, this will be your username and password for post-gazette.com, PGe and apps. Click "Create An Account" to proceed to the next screen.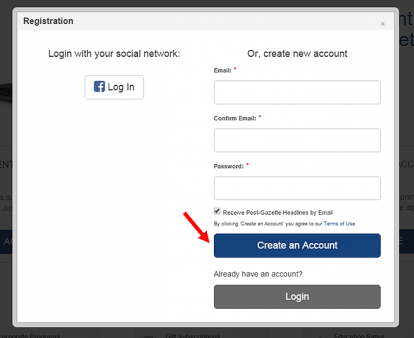 You'll need to enter your first name, birth year, gender and zip code. Click "Complete Registration" to proceed.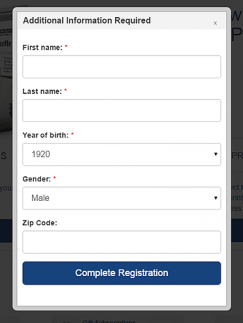 Step 3 of 4
Enter your subscription account number and your street number into the designated fields and click
"ACTIVATE"
.

Tips on finding your subscription account number:
1. Your account number should appear on the email promoting activation.
2. It can also be found on your billing statement. Exclude the number 0 if your account number on the billing statement begins with 0.
3. If you don't have a billing statement handy, click "Don't Know Your Account Number?" from this screen. Your account information will be sent to the email associated with your subscription, not the email you used to register.
4. If neither of these options work for you, send us an email at pgforme@post-gazette.com or call 1-855-743-6763
Step 4 of 4
Verify your account
To complete your transaction, you'll be asked to verify your account. Make sure the account is correct and click
"Yes, this is me"
.
And that's it, you now have unlimited digital access. Simply login from your devices.
Did you find this article helpful?